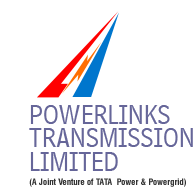 | | |
| --- | --- |
| | |
| | |
| | |
| | EHV/HV Transmission in India (Build, Own & Operate Basis) |
| | |
| | Project Management services for Transmission / Sub Transmission / Rural Electrification |
| | |
| | Overseas EHV / HV Transmission |
After successful completion of the first Inter-state Transmisison Line Project (400 kV D/C Tala Transmission Project) on BOOT basis, through first Public-Private Partnership, the Powerlinks has ventured into new business areas viz. Project Management Consultancy & Inspection Services. ... more


IT ALL HINGES ON POLICY

By Mr. B A Chaudhari, Chief Operating Officer
Published in "The Financial Express", Wednesday, August 11, 2010

HOW COST-EFFECTIVE ARE TRANSMISSION LINES ?

By Mr. B A Chaudhari, Chief Operating Officer
Published in "The Financial Express", Tuesday, June 16, 2009

The enactment of the Electricity Act, 2003, brought out several enabling provisions. Installation of dedicated transmission lines by generating companies or captive generating plants (CPP) is one of them. This provision has enabled generating companies and CPPs to establish connectivity with sub-stations or load centres by laying dedicated transmission lines.

Power being a concurrent subject; both states as well as the Centre have a role in framing policies and its implementation. Traditionally, the transmission of electricity within the state is under the purview of the state-owned companies, which were subsequently notified as state transmission utilities (STU) for intra-state transmission system. A central transmission utility (CTU) was for inter-state transmission system. While the central government has taken various initiatives towards strengthening the inter-state transmission system through private sector participation, some states that own a large chunk of transmission systems are lagging behind. The development of transmission systems has to be accomplished in a coordinated manner and in sync with capacity addition in power generation.

Although the Act provides for generating companies to set up small dedicated transmission lines to establish connectivity between the generating station and the nearest grid point for further evacuation of power using intra/inter-state grid, the IPPs are resorting to set up large transmission lines for dedicated use. Perhaps, due to lack of initiative on the part of STU/CTU, the generating companies are compelled to set up a large transmission lines for dedicated use. Recently, one of the upcoming Independent Power Producer (IPP) in Gujarat succeeded in winning the bid to supply power to one of the states in the north. It is understood that IPP is laying a dedicated line between the generating plant and the grid sub-station of the concerned state. On one hand, India is heading for 'one nation, one grid' concept and on the other, inter-region dedicated transmission systems are being conceived just because the Act allows for such dedicated lines.

In an integrated grid, power is supplied on displacement basis by using the transmission system in the most optimal manner. Would it, therefore, be advisable to allow such dedicated power corridors to be built, which span over thousands of kilometres? The Act also provides for open access to power transfer and so it remains to be seen whether dedicated transmission lines of such high capacity would provide a cost-effective solution.

Moreover, due to scarcity of land, the need of the hour is to strengthen/ lay regional transmission system that would cater to large number of users, thereby, lowering the tariff to the end-user. Also, expecting cooperation from non-beneficiary states for installation of dedicated transmission lines through their land would be a far cry. In light of the above, it is necessary for all the stakeholders to review the concept of dedicated transmission lines and help develop and operate the transmission system in a cost-effective and efficient manner.

The writer is COO, Powerlinks Transmission Ltd. These are his personal views

UNRAVELLING THE TRANSMISSION TANGLE

By Mr. B A Chaudhari, Chief Operating Officer
Published in "The Financial Express", Tuesday, April 21, 2009

POWER Grid Corporation of India Ltd. is the only major transmission company in the country to own an inter-state transmission system. It has a network of around 67,000 circuit km of extra high-voltage lines with 116 sub-stations and a power transformation capacity of more than 73,000 mva. Currently, the transmission network handles inter-regional power transfer of about 19,800 mw.

During the 11th Plan, Power Grid is targeting to double its network by adding around 60,000 circuit km of transmission lines. This would mean an investment of over Rs 55,000 crore by 2012. This network will support additional generation capacity of 78,000 mw during the Plan period and double the inter-regional transmission capacity to 37,700 mw.

The efforts of Power Grid to create a robust transmission network would need to be supplemented by the private sector. The government took the initiative to facilitate private sector participation in transmission by bringing about certain enabling changes in the legal framework.

Thereafter, Power Grid, which was notified as a central transmission utility, spearheaded implementation of a few projects through the PPP model, either through the joint venture route or independent private transmission company route.

The Tala transmission project, implemented by Powerlinks Transmission Ltd, is the first project through PPP and has been successfully operating since September 2006. Subsequent transmission projects for evacuation of power from Parbati-II and Koldam hydroelectric projects commenced construction after some initial hiccups. However, Power Grid ultimately implemented the Bina-Nagda-Dehgam transmission project — which was to be implemented through the private transmission company route — for lack of investor enthusiasm. Thus, private participation in transmission has taken a step back despite the good initial start.

The Electricity Act, 2003, opened the doors for private sector participation through tariff-based competitive bidding and provided for appropriate regulatory commissions to encourage competition, efficiency, economical use of resources, good performance and optimum investments. But even with the enabling policy framework in place, private investment in the sector in general, and transmission in particular, has been far below expectations.

Further, under the direction of the Central Electricity Regulatory Commission (CERC), Power Grid initiated the bidding process for the western region-strengthening scheme through the private transmission company route in 2005. The award of the project to the lowest bidder was delayed for various reasons, prominent being obtaining approval from the PPP appraisal committee and a change in the bidding conditions with respect to the buyout obligation. The project was further put off due to a delay in the signing of agreements between the private transmission company and beneficiaries. Recently, CERC awarded the necessary transmission licence and granted an extension for completion.

Around two years ago, the empowered committee identified 12 transmission projects for implementation by the private sector. Due to delays in initiating the bidding process, some of them were handed over to Power Grid so as to ensure development of the transmission system ahead of the generating stations. While experimentation is good, the adoption and continuation of a successful model is essential. There is every reason for optimism about the tariff that emerged through competitive bidding; however, one also needs to cautiously monitor how many companies can deliver the projects on schedule.

Thus, it is clear that private sector participation in transmission is inevitable and it is essential to try out tested models such as PPP for more projects. This would help private companies gain confidence in implementation of transmission projects. Unlike generation projects, which are confined to four boundaries, transmission lines run cross-country and, therefore, face right of way-related challenges.

Though the Electricity Act provides for a licensee to exercise powers under the Indian Telegraph Act, 1885, if left to a private company, it would be difficult to circumvent obstructions from owners of private properties as well as the custodians of public property. PPPs would benefit from the participation of central or state transmission utilities to obtain the necessary right of way expeditiously for transmission lines.

Secondly, a lot of inter-phasing would be required between transmission lines and sub-stations, the latter largely owned, operated and maintained either by central or state transmission utilities.

Thirdly, the stability of the network would be of utmost importance and cutting corners for the sake of gaining competitive advantage might jeopardise the safety and security of the transmission system.

Fourthly, the regulatory mechanism in India has matured enough to ensure that projects are completed at optimum cost and on schedule. Moreover fairly reliable benchmark costs are available today for comparison.

Lastly, central and state transmission utilities being stakeholders in PPPs would certainly guide the private company towards efficient and optimised operation. Existing PPPs, which have a proven track record, need to be considered for additional projects. The government may consider amending the existing framework to facilitate such initiatives.

The writer is COO, Powerlinks Transmission Ltd. These are his personal views

ENERTIA AWARDS 2008

Powerlinks Transmission Limited has been selected winner of this "ENERTIA AWARDS 2008" for the construction of the Tala Transmission lines (1166 kms.) from Silliguri in West Bengal via Bihar to Mandola in Uttar Pradesh which involved a Herculean Task to cast foundations at 10 locations involving 160 Piles (37 Mtr deep. 1200 mm dia. 40 Pile Caps) in the River bed and its completion in 4 months. The project would Inter-regional power transfer capacity of 3000 MW and this Phase-1 of the Transmission scheme will finally import 3000 MW of electricity via Bhutan.

India's Awards for Sustainable Energy & Power declared
Gujarat Wins Award for Best State in Energy & Power Infrastructure. BHEL Sweeps Thermal Power Awards as K.Ravikumar, CMD wins Individual Award for sector contribution. J. P. Gaur, Chairman, Jaypee Group Wins "Lifetime Achievement Award"

Mumbai, 25th November 2008: Enertia Awards 2008, India's Awards for Sustainable Energy and Power were declared here in Mumbai at a grand awards function attended by captains, CEOs and top professionals from the power and energy sector. 22 awards were declared comprising of Segments -Hydropower & Green Energy, Thermal Power, De-Centralized Energy, Transmission & Distribution, Best Performing Utilities etc. Also 3-Individual Contribution and one Lifetime Achievement Award, plus the Award for Best State Government / State for Excellence in Power and Energy infrastructure were the highlights of ENERTIA AWARDS 2008.

State of Gujarat won the award for "Best State Government for Excellence in Power and Energy Infrastructure". BHEL's – Haridwar facility won the award for Technology Innovation for Power Generation in Thermal Power for its state-of-the-art Supercritical Turbomachinery and Blade facility. Chairman and MD, BHEL, K. Ravikumar received the Individual contribution to sector award for Thermal Power. Speaking on the occasion Mr. Ravikumar acknowledged the Jury Panels decision and said that he would continue moving BHEL to the target of 50,000 MW of Power Generation machinery production capacities by the end of 11th Plan. J. P. Gaur, Chairman, Jaypee Group received "Lifetime Achievement Award" for contribution to India's Power and Energy Infrastructure sector. Dr. D. G. Kadkade, Chief Advisor, Jaiprakash Associates Ltd, received the winner's award for Individual contribution to Power Generation in "Large & Medium Hydropower". S. M. Trehan, MD Crompton Greaves Ltd, received award for Individual contribution to the Transmission and Distribution sector.

Bhutan's Tala Hydroelectric Project won the Enertia-Patel Engineering Hydropower and Green Energy Award for being "Special Project in SAARC region impacting India's Strategic Power sector plans". In the same segment, 'Satluj Jal Vidyut Nigam Ltd', the owner of Nathpa Jhakri project in Himachal Pradesh won the "Business Excellence and Financial Engineering" Award. Receiving the Award, Chairman and Managing Director of SJVNL, H. K. Sharma said that the Nathpa Jhakri Project was the best performing Hydroproject in the country over the last two years. The project is also India's largest operating hydropower project with a capacity of 1500 MW. In the small hydropower sector, Subhash Projects and Marketing Limited won the Award in the category Project Management for its 20 MW Kabini Small Hydroproject in Karnataka completed in record time of 20 months.

In the segment "Best Performing Utilities" the awards went to APGENCO (Andhra Pradesh Power Generation Corporation Ltd.) in Power Generation and to DGVCL (Dakshin Gujarat Vij Company Limited) in Transmission and Distribution. NDPL (North Delhi Power Limited) was declared Winner for being the "Best Urban Utility" in the Country.

In the Segment "Other Renewables-Solar Energy", the TATA BP Solar Chattisgarh Village Rural Electrification project was declared winner for being the pioneering project currently electrifying 275 villages in Chattisgarh using Solar Power. DLF Utilities Private Limited received the Award for Project Management in De-Centralised Energy for its Urban Building Utility-Combined Heat and Power (CHP) plants while Thermax limited received the Award for Business Excellence and Financial Engineering in the same category. Rural Electrification Corporation was declared winner in the same category for the Transmission and Distribution Segment. Siemens limited, one of India's leading power sector companies and a global leader won the Award for Technology Innovation for the Talcher-Kolar HVDC link capacity enhancement. The other winner in this T&D segment was Powerlinks Transmission Limited for The TALA Transmission Link Project. In the Oil & Gas segment the clear winners were Reliance Industries Limited for Project Management in commercialization of RIL-KG Basin Gas find in record time and Cairn India Limited in Technology Innovation for the Exploration and Production technique deployed in their Rajasthan Oil and Gas fields which are poised to fulfill 25 % of India's crude oil demand in the year 2009. Ambuja Cements limited won the Award for being the most Energy efficient operator in the Cement and Core sector.

ENERTIA AWARDS 2008 were judged by an Eminent Jury Panel headed by R. V. Shahi, Former Secretary Power, Government of India and other Jury Panel being: Prof. A.G. Iyer, President-Falcon Strategic Advisories (India) and Editor-in-Chief, ENERTIA Journal; C. P. Jain, Former CMD, NTPC Limited; T. C. Arora, Former Director-Toshiba India; Y. N. Apparao, MD, Teesta Urja Limited , Awadh B Giri, Former CMD, UJVNL.

PROJECT MANAGEMENT CONSULTANCY ASSIGNMENT FOR JSW ENERGY LIMITED

JSW Energy Limited appointed the Company for providing project management consultancy assignment for implementation of the following 400 kV D/C TL:

400 kV D/C Jaigarh - New Koyana Line (QUAD MOOSE)
400 kV D/C Jaigarh - Karad Line (QUAD MOOSE)

The above lines would facilitate evacuation of power from 1200 MW Thermal Power Project being set up at Jaigarh in Ratnagiri District of Maharashtra.

PwC has been retained by JSW Energy Limited for advising them on commercial issues.

Recently, the tendering process was completed for above lines and L & T has been issued letter of acceptance of their proposals for both the lines. Necessary Letter of Awards being issued. Meanwhile, all outstanding technical/ commercial issues were resolved with L & T, during the pre-award discussions held on 8th July 2008.

L & T has commenced mobilization w.e.f. 9th July 2008. The Company has also commenced mobilization and posted our Project Manager for establishing the site office at Chiplun. The foundation work has commenced on both the lines.

CONSULTANCY SERVICES TO WORLD BANK (WB)

WB has appointed the Company for providing technical assistance in respect of the following:

Review of bidding documents (RFQ &amp: RFP) for procurement of equipment / EPC services by Haryana State Electricity Board

The Company has reviewed the Standard Bidding Documents (SBD) prepared by HVPNL and provided valuable comments/ suggestions to make the documents as comprehensive as possible.

The SBD is in the process of final approval from the World Bank.

MORE POWER TO THE PEOPLE

The 26th of August 2006 was a historic day for the Power Sector in the Country when the Northern Grid and Central Grid were synchronized successfully creating another historic occasion to celebrate. For POWERLINKS team it was a day to rejoice as the efforts of last two and a half years resulted in completion of the Tala Transmission System within the time schedule, which helped synchronization of the Central and Northern Grids making it one of the largest Synchronous Grid in the World. This is one major step towards "One Nation One Grid".

The Journey that started sometimes in July 2000 with the selection process for the Joint Venture for execution of the prestigious Tala Transmission System has borne the fruits more that expected. POWERLINKS TRANSMISSION LIMITED takes the pride for having created the first ever Transmission System with Public and Private partnership, thereby paving the path for Private Investment in the Transmission Sector.

Powerlinks has not only executed the Project in time and within the Budget but has set the highest standards of Quality in the Transmission Projects and has become the 'Role Model' in this Sector. Today the entire team of Powerlinks is highly motivated and charged after the successful commissioning of the Tala Transmission Project and is ready to take up many more challenges and do even better job and set a benchmark for others to follow.

THE TRANSMISSION SYSTEM SHOULD FACILITATE :
Evacuation of Power from the 1020 MW Tala Hydro - Electric Power Project in Bhutan to Eastern Region.
Transfer of surplus power from Eastern Region to Northern Region through East - North Inter- Connector and Northern Region Transmission System.
Creation of a transmission highway or an artery for transfer of Power to Northern Region including Delhi from upcoming generation Project in North - East Region.
Would form a part of the National Grid.
Corporate societal commitments have been forefront with the Powerlinks team while executing the Project. Powerlinks has taken several initiatives to fulfill such social commitment some of which are :
Quick Payment of crop and tree Compensation
Least damage to trees buy increasing tower height and modifying tower alignment where possible.
Safety training programmes for transmission line workers at all Site Camps. By using various mediums of communications such as movies, safety talks, safety manuals and other aids, workers of contracting firms were made aware in ways they could understand and relate to.
PTL also conducted health awareness, HIV awareness and family planning programmes at Site camps in collaboration of an NGO.
Local labour employed by Channel Partners
A great event in the Corporate history of our Country - a giant leap for those whose lives will be touched and bettered through this project ! For about 20 Crores consumers in Delhi, Haryana, U.P., Bihar, Rajasthan, Punjab and Jammu & Kashmir, life is definitely going to better and more comfortable than before with the additional power.